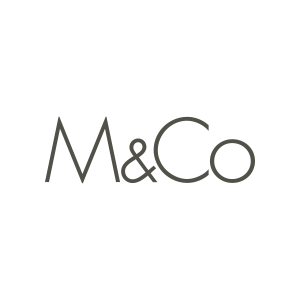 A/W 17 Tv Commercial
We have had the great pleasure of working with high street retailer M&Co. A family run business with over 150 years under their belt, now headed up by CEO Andy McGeoch the company is heading into a new age with big plans for the future. As a part of their main focus of increasing their brand awareness we have filmed and produced their latest TV advert for Autumn/Winter 2016.
The concept
A large part of M&Co's strategy has been to expand and switch up their product range, so the main challenge for us was finding a way to fit in all of the outfits they had lined up and working out the transitions between them.
The process
The advert was filmed on the Arri Alexa  using an infinity curve backdrop. In the post production we used rotoscoping, masking and motion tracking to get the seamless transitions between outfits.