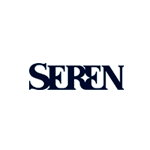 When Seren Books commissioned us with creating a trailer for the book Sugar Hall, we couldn't wait to get started. In recent years, book trailers have been an effective way of helping books to keep up in an ever expanding digital market. As Sugar Hall is a ghost story, it's needless to say there was a lot of excitement for the potential of special effects… We'll admit there was a bit of a geek off in the studio.
Location
An abandoned house in Cardiff's Roath Park was the location for filming, our amazing team managed to get the filming and production finished only in a few days, just in time for Halloween.
The book

We are pleased to say that the author; Tiffany Murray was extremely pleased with the book trailer and our portrayal of the story and the characters. If you like your ghost stories then it's definitely worth a read!