Chris Jones Tattoos
Chris Jones is an internationally renowned Tattoo Artist. The go to artist for pop culture themed colour realism. Chris's work has taken him all around the world and he is often in the US tattooing at various comic cons with the Ink Fusion Empire and the Geekster Ink Legends. Chris starred in the hit US Tattoo reality show Epic Ink.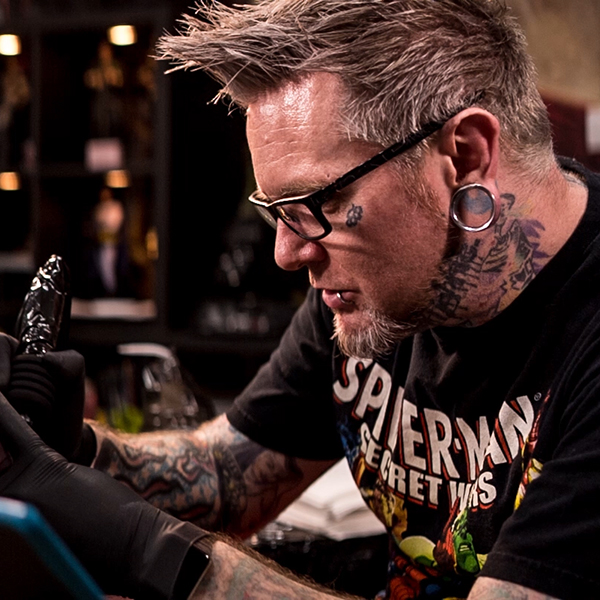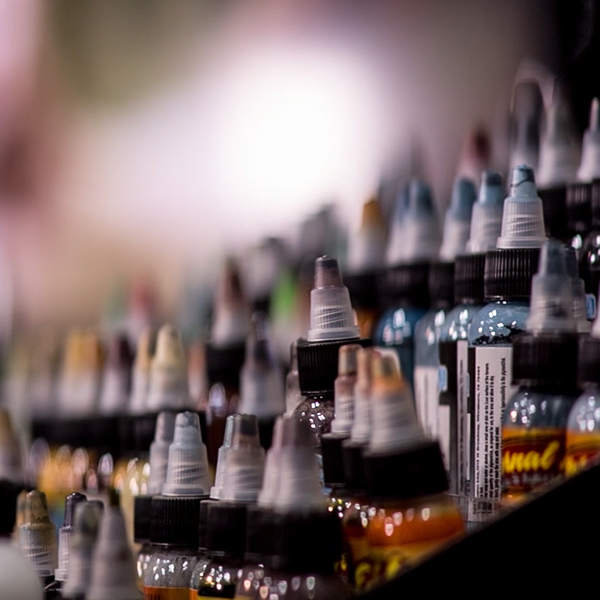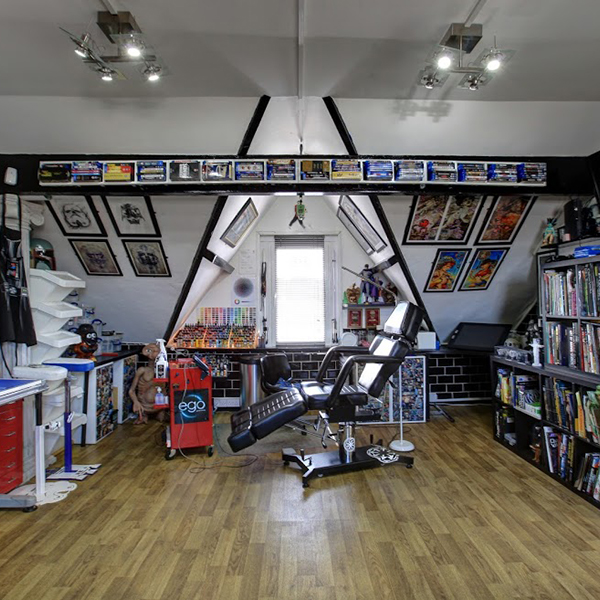 Motion Graphics Package
Chris is a geek at heart and super passionate about all things Sci-fi, and so are we!  one of Chris's main channels to showcase his work is through social media and online platforms.
From the get go it was clear that this project would be a collaboration between Chris and the Lab Class team to realise his vision and build a creative suite to support his art online.
Together we created a super cool animated brand intro a sci-fi tattoo gallery showcasing the best of his catalogue of tattoos as well as featuring his logo.
Time-lapse
Chris is regularly posting time-lapse videos of his tattoo process on social media. We worked on some sci-fi inspired hud designs to support his videos. lower-thirds, info-panels, logo animations, youtube placeholders, transitions, etc.
Brand Edit
As well as the motion graphics, we also created a kind of personal brand edit for Chris that showcased him in action, in his personal studio, surrounded by his inspiring Marvel collection.