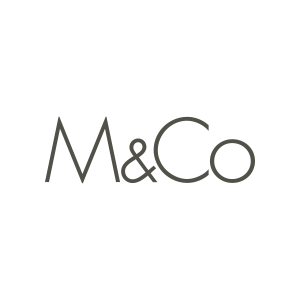 We are pleased to be able to share the latest video campaign for women's fashion brand; M&Co. We have created previous campaigns for the brand including: AW16 , SS17, and SS18. With each campaign we endeavour to elevate the brand and challenge people's perceptions of the retailer, for Autumn Winter 2018 that meant creating a concept that could be delivered across all brand touch points including TV advertising, press adverts and social media.
Concept
We came up with the concept 'Capture the Magic' which is essentially the idea of capturing the magical moment when a woman feels good in what she's wearing, when she is confident and having fun.
The narrative follows our two characters as they are running to get out of the rain, they come across a photo booth and duck inside. Once inside the booth they find that the booth is actually more like a tardis / a hidden doorway to a photo studio.
As they enter and walk around, there is a click and a flash that precedes their photo appearing in a frame on the wall. They look down in shock, and discover, much to their delight that they are dressed in an entirely new outfit. The two women start to have fun with this magical photo booth, posing and dancing around the set.
At the end of the video the two friends are joined by their loved ones as they all get together for one big group family photo, because what's more magical through Autumn Winter than the memories we make with family and friends?